Your 24/7 data backup partner —

always here to help you in that "uh oh!" moment.

Since 2010, PI Recovery has been protecting businesses, large and small, from critical data loss. But that's not where we started. Our story begins 30 years ago in the Information Management arena with our parent company: Polar Imaging Inc.

Through years of working in partnership with our clients in document management, we realized our clients didn't have adequate backup and recovery solutions for the data they were digitizing. No stranger to cloud computing or SaaS, we decided to offer businesses a more efficient and reliable form of data protection: cloud backup and recovery.
---
Look Who's Got Our Back: KeepItSafe —
the Trusted Disaster Recovery and Online Backup Provider for Millions of Businesses Worldwide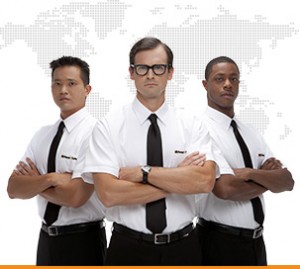 After extensive research of cloud backup and recovery software developers, we have partnered with KeepItSafe to power the PI Recovery Online Backup solution. KeepItSafe's disaster recovery and online backup solutions are the industry's most secure, scalable and easy-to-manage. That's why KeepItSafe is the company millions of businesses across four continents entrust with their most critical data.

Because our solution is powered by KeepItSafe, PI Recovery Online Backup provides you a comprehensive cloud backup solution that is fully managed and monitored 24/7 by a team of experts. Rest assured, when you implement PI Recovery Online Backup, you have the industry's best technology and support teams behind you, every minute of every day.
---
The PI Recovery Mission
Our mission is to protect small businesses, large corporations, and every business in between against critical data loss. We provide organizations with only the best online backup and recovery solutions and services to ensure their security, future, and peace of mind.

We're in this business to help people like you achieve goals in yours. Whether it's human error or system failure, when your business loses critical data, we'll be here for you every step of the way. That's our promise!
Questions?
Call 888-857-6527 or fill out the form and a PI Recovery representative will contact you promptly.